Contractors
Why the Philippines?
The Philippines has a large pool of well-educated workers and a large proportion of the population speaks English with a relatively neutral (US) accent. They are also very much aligned with Western culture.
The time zone is the same as the West coast of Australia and only two hours behind the East coast (3 hours for Australian Eastern Daylight Saving Time).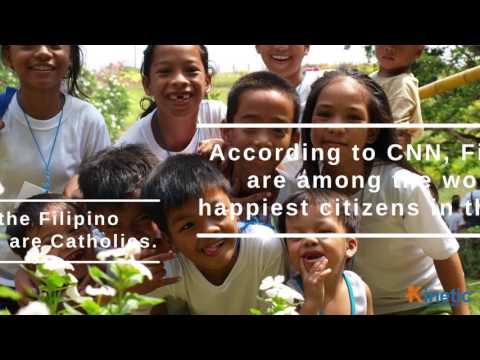 How do I integrate my new offshore staff member into my team?
Inducting a remote staff member into your business is similar to inducting a new domestic staff member, however, it's important to consider the following:
Appoint one of your onshore staff the role of inducting your new offshore team member into your business. The more time you allocate to this initial induction period the more likely your new remote staff member will quickly become a productive member of your team.
After the initial induction, its important you maintain regular communications (at least daily) with your offshore staff. Just like your local team members, make them feel they are an important part of your team.
Treat them as you would treat one of the local members of your business and you will find they quickly integrate into your team.
How do I manage my remote team?
We provide you with access to our package of cloud based software (KIS System).
The KIS System provides you with online collaboration, communications and full transparency over the work being undertaken by your remote team at all times. In fact the KIS System will likely provide you with more visibility / transparency over your remote team than you have over your domestic workforce.
As soon as your team member logs into work for the day our monitoring system starts tracking work being performed and you can access instant reports from your PC or mobile device.
Here are just a few of the features of the KIS System:
Screenshot Recording
The KIS System will take screenshots of your team member's computer screen every few minutes.
You can configure the system for this feature to be 'turned on' or 'turned off' for each individual person in your remote team.
Note that screenshots are only taken when team members record that they are working and are never taken during breaks.
Also screenshots can be deleted by team members if they realise that they were accidentally conducting non work related activities, which maintains the privacy of team members.
If screenshots are deleted then the relevant amount of time is deducted from their work hours.
Daily Time-Sheet Reports
You and your managers will receive an automatically emailed daily report for review every morning. The daily report outlines the amount of time spent by your team on specific tasks and a summary of total time worked. You can even drill down into the report and review screenshots of work that was performed at a specific time of the day.
This simple report outlines all activities completed by your offshore team for any given day. Managers never have to worry about daily reports (or time-sheets) again, and can be completely confident that every minute of the day is accounted for.
PC Usage and Monitoring Report (weekly)
The KIS System records software application and Internet usage for all users during work time.
You and your managers receive a report once per week, which includes time spent on emails, chat, websites visited and application categories used. Individual users receive the same report outlining their own time usage stats.
The Time Usage Report helps to identify productivity issues, enabling managers and team members to identify opportunities for improving productivity.
Which businesses should consider using a mixture of onshore and offshore staff?
All Australian business, both large and small should consider using a combination of both onshore and offshore staff.
Staff Experience
Managing Remote Staff
Candidate Database
How does my employer monitor and manage my work?
You will be working remotely and directly with your managers (mostly located in Australia).
The management style of each manager will be different, but we recommend they utilise our remote IT management tools to work and collaborate with you.
When you are logged into our management system your manager will have access to real-time monitoring of your PC, including screen shots of your PC at regular intervals. Your manager will also be provided with a report each morning that summarises your work activity from the previous day.
Where will I be working?
Depending on the requirements of your employer the role will be based at one of our serviced offices in Makati, Bonifacio Global City or Alabang, or you may be offered the option to work from home.
To work from home you must have a broadband/cable internet with a speed of at least 5MBPS, a stable working computer and a designated quiet work area in your home.
Kinetic will conduct a home office audit to ensure your setup is suitable for the requirements of the position.
What are the standard work hours?
Normally you will be working a full-time 5-day work week. In most cases, this will be working from Monday to Friday from 7am to 4pm (this is the same as a standard work day in Australia).
If the actual work schedule differs from the above then we will provide you the details in the specific job description.
How can I apply for a role?
In the Careers section:
Select the role you are applying for;
Click on the "Apply Now" button;
Register to create a new applicant account in our database;
Fill-up all of the fields in your account; and
Under "Home Set-Up Info",  upload your CV and provide all of the required information.
Available positions can also be found in our Prices page.